In conjunction with the DC Sustainable Energy Utility (DCSEU), DOB is proud to bring you Washington DC's first volunteer Net-Zero Energy (NZE) Program. This industry-leading program is designed to help you meet the achievable goal of going Net-Zero regardless of project type or size. These helpful documents and guides were created to introduce the concept of DC NZE.
For NZE program questions, please contact us. We look forward to hearing about your project.

How to Participate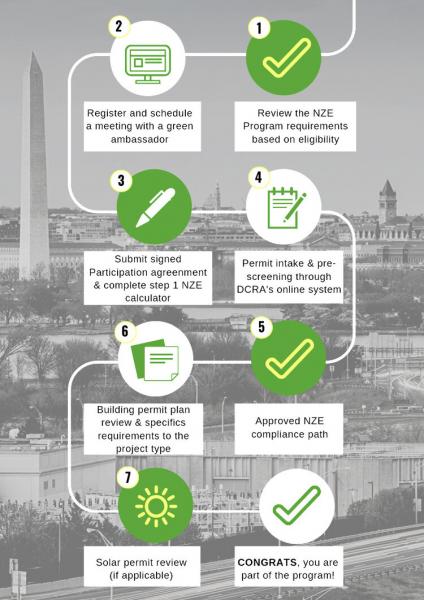 Resources and Information
Check out our NZE guides developed by New Buildings Institute (NBI); winner of our NZE education and outreach grant.